Who. Are. You? The little boy asked with curiosity in his voice, and marvel in his eyes. He stood in complete amazement at the presence of the man that stood before him. A man who appeared unapologetic and unashamed for the confidence, boldness, and wealth in which he possessed. The man, T'Challa, answered only with a smirk . A smirk that said,
"Not only will you find out, but you will have the opportunity to live the same once you realize, Who YOU are!"
Then the credits rolled over the soundtrack of Kendrick Lamar and SZA singing a duet, All the Stars. That was the ending to the movie, The Black Panther.
Not just any movie, but a movie that perhaps had a greater purpose than to just break box office records, while simultaneously breaking into our hearts and mind, destroying lies and myths about two groups of society often blocked, and made to feel inferior. That group being blacks and women. Both groups were represented in the movie in such a way that has never been done. It gave the world a new visual as to how we should be seen, and how we should see ourselves. It's helping many to not be ashamed of who they are, where they come from, and the power potential they possess. To get a visual of women who owned their authority was a beautiful sight. They were fierce, fearless, focused, confident, intelligent, beautiful, loyal, and most of all they were… UNITED!!!
How often do you see an all women warrior group protecting the highest seat in the land? Can you imagine the president's top security detail being nothing but women? Before the movie I can't say if the idea would have ever crossed my mind as a possibility. How about a country where blacks were allowed to contribute their gifts and talents to society without being discriminated against, and looked upon as less than? Look at the possibilities that may have existed had enslavement and colonization not robbed a community of their identity forcing them to lose sight of who they really are. Would we have the "vibranium" to cure cancer, and many other diseases?
I like what Lupita Nyong'o, who played Nakia said, "Wakanda is imagining the possibilities had Africa been able to realize itself for itself. Colonialism rewrote our history and changed our narrative."
Her co-star Danai Gurira, who played Okoye the chief warrior, and my fan fav, said in an interview about a group of students from the African Leadership Academy, "They were looking at me like, "Help us to really understand the pride in who we are and how we move our continent forward." She goes on to say, "That's now what the responsibility comes with. We have to encourage and edify, as people are feeling the resonance in this film that's telling them to be proud of who they are and not believe the lie that they are deficient because they're different."
The power behind the movie is that it has inspired and empowered so many to want to rewrite the story of their lives. We all should be proud of the attributes we were born with, because it's what makes us who we are. We must not be ashamed of it.
If I could take a brief intermission to address those of you who may be reading this, but you don't understand what the hype is all about for various reasons. You are not alone. It's ok.The movie didn't impact every one. My husband didn't understand the hype—at first! I had to bring him in-lol.
Don't feel like you have to sit back and be quite. It's ok to rejoice with those that are rejoicing. 1 Corinthians 12:26 And whether one member suffer, all the members suffer with it, or one member be honored, all the members rejoice with it. Enslavement for one meant enslavement for all, because major benefits are lost by all when the body is not in unity.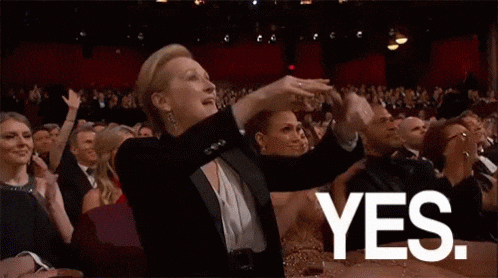 And if you happen to be an individual who is not of a darker hue, and you hear your friend, yell out, "I'm black and I'm proud," try not to feel slighted. It's not meant to insult or isolate. It's a reminder to affirm what cannot be changed. For
100 's of years ( and still today) there has been so much shame brought to darker skin. It was our skin color for which many of our ancestors were shunned and hung. So, if you hear your brothers and sisters rejoicing. Join in and celebrate for the prodigal son has come to realize his rightful place in the kingdom!
Before I bring this to an end let me rewind the tape to an earlier scene where T'Challa was ceremonially stripped of his panther power in exchange for a fist to fist combat with a contender for the throne. During the fight it appeared that T'Challa was at risk of losing the battle… and the throne! The camera then pans to a blurred view of his mother, played by Angela Basset, watching on with motherly concern. She yells out with a distant, slow motion cry, "Shoow him who you aaare!" The scene intensifies, and T'Challa, reminded of who he IS, begins his ascent back to winning the fight to take his rightful place as king of Wakanda.
I pray that we are finally reaching a point where we all realize that God created man (black, white, red, yellow) to work in unison with one another. It is only then will we be able to tap into a Wakandian world. A world full of healing, power, love, and resources in abundance. A world equipped to come to the aid of one another without partiality.
Know this:
1. Jesus has fought the contender satan, and won on the behalf of all mankind? We are now Kings and Queens.
2. It's time to recognize, and begin our ascent to our rightful place.
3. Know that man does not have the power to keep us from God's will. We do that of our own accord.
4. We must not allow our minds to be enslaved or colonized. We must believe that we can do all things through Christ, which strengthens us.
5. You can live the life you desire. Nobody can stop you, but you!
Who Are You? …you are a chosen people, a royal priesthood, a holy nation, God's special possession, that you may declare the praises of him who called you out of darkness into his wonderful light. 1Peter 2:9.
Wakanda Forever!